Monday, July 31, 2023 - 12:45pm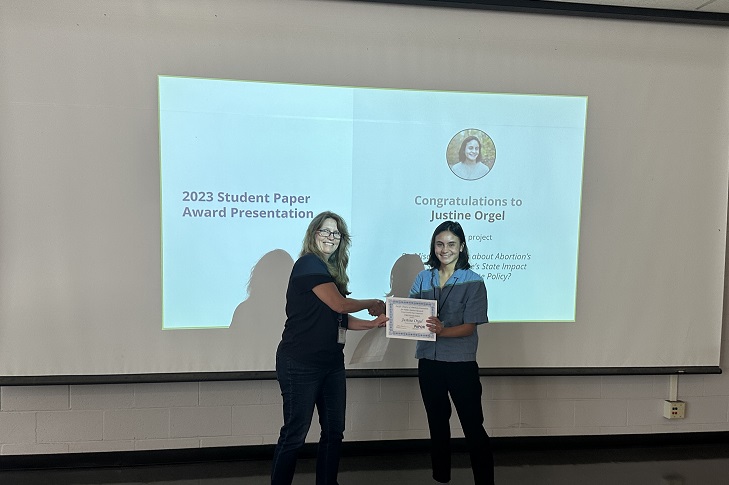 Each year, the Pacific Chapter of the American Association for Public Opinion Research (PAPOR) runs a student paper competition for students and early-career professionals to submit research that employes survey and public opinion data. This year's award-winning submission was written by Justine Orgel C'25, a Political Science major from San Francisco and a PORES undergraduate research fellow.
As part of the PSCI 3802 Survey Research and Design class she took in the fall of 2022, taught by PORES Director of Data Science Will Marble, Justine wrote a paper that analyzed how misconceptions about abortion's legal status in different states impacted opinions on state policy. Using original data we collected with our partners at SurveyMonkey, Justine found that only about 16% of respondents knew the specific abortion restrictions in their state.
In addition to receiving a cash award, Justine recently had the chance to travel to Seattle, Washington to present her research at PAPOR's annual conference.