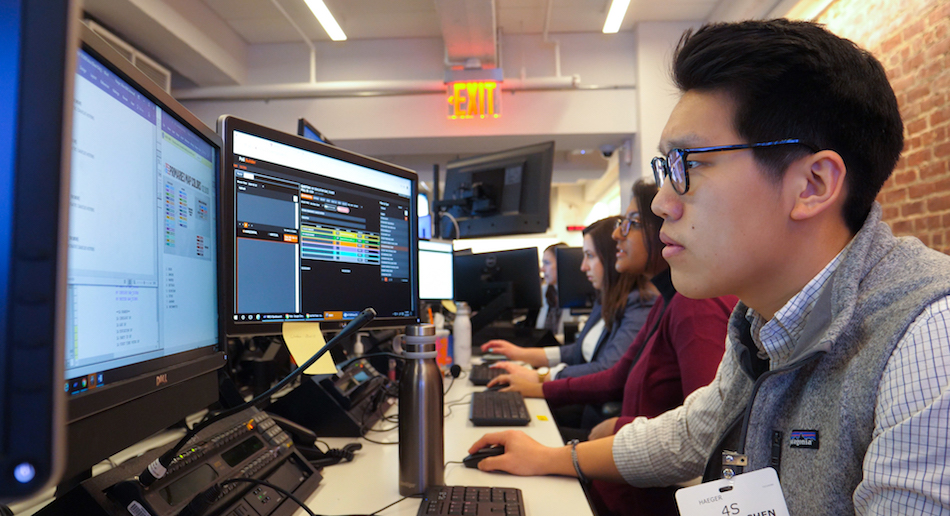 The Penn Program on Opinion Research and Election Studies (PORES) solicits applications for its Student Research Fellowship Program on an ongoing basis. The fellowship runs during each academic semester and over the summer, pairing Penn undergraduate students with PORES faculty who are conducting research on political outcomes in the United States using public opinion and election-related data. PORES is a research program within the Department of Political Science that aims to train students in the science of polling and analysis of election data. 
| | |
| --- | --- |
| Semester | Student Application Due |
| Fall Semester | August 18 |
| Spring Semester | November 23 |
| Summer | February 26 |
The PORES Student Research Fellowship is a paid position. During the academic year, students are expected to work at least 10 hours a week for the duration of the semester. For the summer fellowship, students are expected to be in residence and work 35 hours a week. As part of the fellowship, students may also have the opportunity to visit NBC News in New York City.  
Project possibilities may include but are not limited to: 
Assisting in the drafting of survey questions and administration of polls
Compiling, cleaning and analyzing large datasets and/or election-related data
Writing memos that summarize previous academic research or news coverage
Candidate Qualifications:
Applicants should have an interest in public opinion research, politics and voting habits. Students should be detail-oriented and have a strong writing background. While some projects may require fellows to already possess statistical and data analysis skills, PORES Student Research Fellowships are also open to those with little experience in statistics. However, a strong interest in learning these skills is required. Please highlight in your statement of interest any previous experiences with:
Statistical Software (such as R, STATA, SPSS)
Microsoft Excel 
Data-visualization
Python
How to Apply: