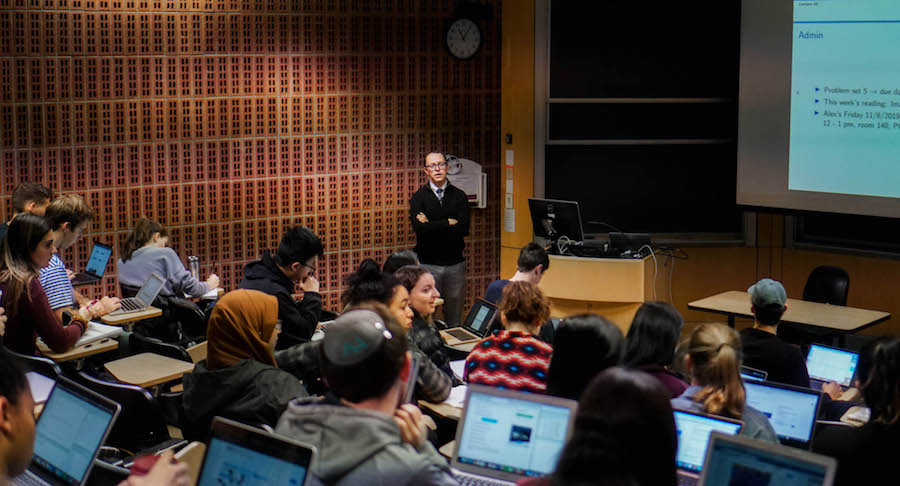 The Penn Program on Opinion Research and Election Studies (PORES) is excited to announce the launch of a new resource for the Penn data analytics community - peer tutors specializing in the R programming language. Peer tutors are available for virtual office hours to support students learning R and utilizing R in their academic courses. The R tutors are available to provide constructive feedback on code and help students troubleshoot problems in R. The tutors are not teaching assistants for any specific course but are meant to be a resource for folks who are using R to complete coursework or projects.
Spring 2022 Courses Supported by R Tutors
PSCI 107 Introduction to Data Science
PSCI 207 Applied Data Science
PSCI 498 Administering Elections
GAFL 531 Data Science For Public Policy
In-Person Office Hours  - Spring 2022 (begins Monday, January 24th)
Mondays: 12-1:45pm with Kira 
Tuesdays: 12:15pm-3:15pm with Kelsey *
Wednesdays: 1-4pm with Tyler and Kelsey *
* Kelsey's office hours on Tuesday, January 24th and Wednesday, January 25th will be virtual. Please use this link: https://upenn.zoom.us/j/91232731279. Tyler's office hours on Wednesday, January 25th will be in-person.
All office hours will be held in the Ronald O. Perelman Center for Political Science and Economics (PCPSE, 36th & Walnut Streets) Suite #406 unless otherwise noted. 
To accommodate social distancing, we will cap the number of students for tutoring to 15 at any given time. Please plan ahead to take advantage of this resource. We appreciate your flexibility and understanding!
Please be prepared to show a GREEN PennOpen Pass if asked by PORES staff or building security. 
Please contact penn-pores@sas.upenn.edu with any questions or concerns.