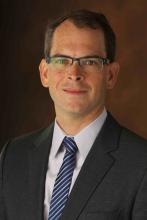 Professor of Political Science, Vanderbilt University
Josh Clinton studies political processes and outcomes using statistical methods. He is interested in issues related to political gridlock, the relationship between public opinion and lawmaking, campaigns and elections, and the uses and abuses of data and statistics in politics.
Clinton has won numerous awards for his scholarship and he has published multiple peer-reviewed articles in the American Political Science Review, the American Journal of Political Science, and the Journal of Politics among others.  In addition to being a Senior Election Analyst on the Decision Desk for NBC News, Clinton is also an Editor-in-Chief of the Quarterly Journal of Political Science and he is also on the editorial board for the Journal of Public Policy. Clinton is also a Co-Director of the twice-a-year Vanderbilt Poll that investigates public opinion in the state of the Tennessee on important issues facing the state and the nation.
Before joining the Vanderbilt faculty in 2009, Clinton was a tenured Associate Professor of Politics at Princeton University, and he received graduate degrees in Political Science, Statistics, and Economics from Stanford University in 2003.