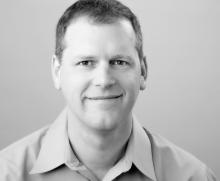 Senior Vice President for Strategic Initiatives, Business Ventures and Initiatives & Chief Scientist of AmeriSpeak, NORC at the University of Chicago
Senior Fellow

David Dutwin is Senior Vice President for Strategic Initiatives, Business Ventures and Initiatives, and Chief Scientist of AmeriSpeak at NORC at the University of Chicago. His primary responsibilities include executive thought leadership and strategy, methodological innovation, business development, and project execution. David leads innovations on NORC core projects and ensures that those innovations are disseminated widely in the scientific community though conference presentations, peer-reviewed publications, associations, government reports, and social media. He ensures that NORC products meet scientific quality standards in terms of accuracy, accessibility, timeliness, and relevancy among others. He assists in the direction of NORC's data and analytic infrastructure, and drives business development strategy and activities for core NORC data and analytic projects. As Chief Scientist for AmeriSpeak, David is involved with design conceptualization in response to RFPs, identifying statistical and methodological innovations, presentations to strategic clients and proposal writing.
An avid member of the AAPOR community, David is currently Past President and served as President from 2018-19. He also served on the 2015/16 Executive Council, was 2016 Conference Chair, and has served full terms on a number of committees including Standards, Communications, Student Paper, Standards Definitions, and Heritage. He was the co-chair of the 2014 AAPOR Special Task Force on Survey Refusals, Chair of the 2017 Ad Hoc Committee on Telephone Spam Flagging and Blocking, and the Seymour Sudman Student Paper award winner at the 2002 national AAPOR conference. David has also contributed to AAPOR education in teaching multiple short courses and webinars. Publications range from peer-reviewed journals such as Public Opinion Quarterly, professional practice journals like Survey Practice, and trade journals including Alert! The Magazine of the Marketing Research Association.
David attained his Bachelors in Political Science and Communication from the University of Pittsburgh, a Masters of Communication from the University of Washington and a doctorate in Communication and Public Opinion from the Annenberg School for Communication at the University of Pennsylvania. Prior to joining SSRS in 2003, he was a survey specialist at Mathematica Policy Research. For over fifteen years, he has taught Survey Research and Design, Political Polling, Research Methods, Rhetorical Theory, Media Effects and other courses as an Adjunct Professor at West Chester University. David is also a Research Scholar at the Institute for Jewish and Community Research. His publications are wide-ranging, including a 2008 book on media effects and parenting; methodology articles for Survey Practice, the MRA magazine Alert!, and other publications; and a range of client reports, most recently on Hispanic acceptance of LGBT, which he presented to a Congressional briefing in 2012.