Tuesday, January 19, 2021 - 3:00pm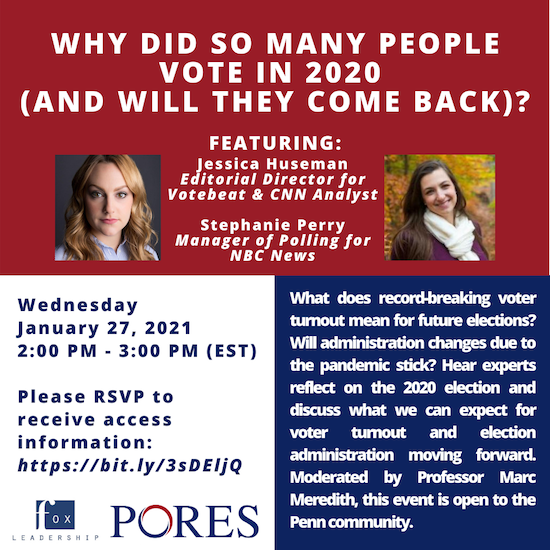 Why Did So Many People Vote in 2020 (and Will They Come Back)?
Featuring:
Jessica Huseman, Editorial Director for Votebeat & CNN Analyst
Stephanie Perry, Manager of Polling for NBC News
Moderated By:
Professor Marc Meredith, Associate Professor of Political Science
What does record-breaking voter turnout mean for future elections? Will administration changes due to the pandemic stick? Hear experts reflect on the 2020 election and discuss what we can expect for voter turnout and election administration moving forward. Moderated by Professor Marc Meredith, this event is open to the Penn community.
Wednesday, January 27, 2021
2:00 PM - 3:00 PM (EST)
Please RSVP to receive access information: https://bit.ly/3sDEljQ