Thursday, November 15, 2018 - 4:45pm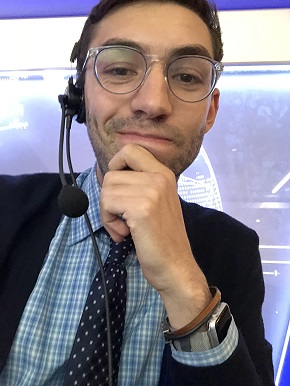 PORES alum Jacob Gardenswartz was profiled in the latest edition of OMNIA.
This fall, for the second time in two years, Jacob Gardenswartz, C'18, LPS'18, found himself at the center of activity during a contentious national election. In September, he began working as a production assistant and anchor producer for MSNBC's "The Beat with Ari Melber," and was on the job during the midterms on November 6.
Melber is MSNBC's chief legal correspondent, and the show covers daily political news with a focus on the intersection of law and politics—so Gardenswartz's plate is full these days.
"With everything going on right now," he says, "whether it's the Mueller investigation or the Florida recounts, it certainly seems like law and politics are pretty intertwined at the moment."
Click here to read more of the piece about Gardenswartz and to learn more about his work with PORES during the 2016 presidential election.