Monday, May 17, 2021 - 12:45pm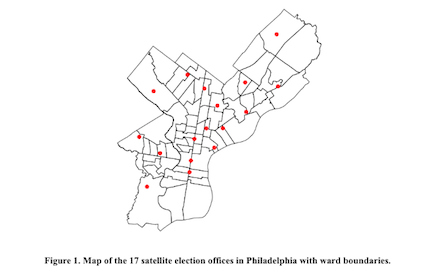 Since the 2020 general election, election law in the United States has remained in the spotlight. Penn undergraduates in Professor Marc Meredith's seminar, "Election Law and the 2020 Election," spent the spring semester analyzing policies and tracking developments in the election administration space. The seminar was offered in conjunction with the Netter Center for Community Partnerships as an academically based community service (ABCS) course. For their final projects, students produced in-depth policy proposals for local non-profit organizations including the Committee of Seventy, Draw the Lines PA, and the Philadelphia League of Women Voters. Projects include an evaluation of implementing ranked choice voting in Philadelphia, a poll worker toolkit template for counties in Pennsylvania, an analysis of satellite election office usage, and a policy for Penn students to use a universal address for voter registration.
All projects are available to view here: https://upenn.box.com/s/nooy5wlhh8nv6b0o8iql36tepovm1xjh 
If your organization is interested in working with Penn undergraduates for a future ABCS course or a fellowship, please reach out to Sandy Vogel at sandyv@upenn.edu.