Friday, March 29, 2019 - 11:15am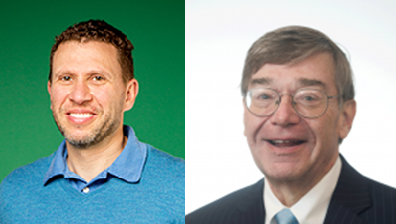 Please join the Penn Program on Opinion Research and Election Studies for a number of upcoming guest speakers:
Jon Cohen, Chief Research Officer - SurveyMonkey
Après RDD, le deluge: How polling can thrive when no one answers the phone
Wednesday, April 3, 12 PM (Lunch will be served)
Ronald O. Perelman Center for Political Science and Economics - Room 350
Jon Cohen joined SurveyMonkey in January 2014 and serves as the Chief Research Officer. Previously, he was Vice President of Research at the Pew Research Center. As Director of Polling and Polling Editor, he also led The Washington Post's polling operation through two presidential campaigns and four congressional cycles, as well as numerous gubernatorial and mayoral elections. Prior to the Post, he was a polling expert at ABC News and the Public Policy Institute of California. He is an active member of the American Association for Public Opinion Research (AAPOR) and previously served on AAPOR's Executive Council, as well as the president of its Pacific Chapter, PAPOR. Jon earned an MA in Political Science from the University of California, Berkeley, and a BA in History from Johns Hopkins University.
Q&A with Charlie Cook, Editor and Publisher - Cook Political Report
Tuesday, April 16, 12 PM (Lunch will be served)
Ronald O. Perelman Center for Political Science and Economics - Room 250 (The Forum)
In a Q&A with PORES Assistant Director Andrew Arenge, Charlie Cook, the Editor and Publisher of the Cook Political Report, will provide his take on the current state of political affairs in Washington DC and discuss what has changed over his time covering politics in the nation's capital. Cook is Publisher of The Cook Political Report, a political analyst for the National Journal Group, and an analyst for NBC News. He has appeared on the ABC World News Tonight, the CBS Evening News and the NBC Nightly News, on ABC's This Week and for over a dozen times since the 1990's on NBC's Meet the Press. Over the years, Charlie has served as an Election Night analyst for CBS, CNN, and since 1996 on NBC News Election Night Decision Desk in New York.